I
have worked as a photographer from 1983 until the present. After working at the Hartford Courant as a freelancer in 1983, I worked as an assistant to Jack McConnell, a commercial photographer in Wethersfield, CT. In 1985 I ventured into the Hartford market as a freelance photographer.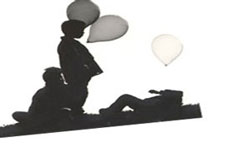 I
service a large number of corporate clients here in the New England area, from law firms, insurance companies and financial institutions to large non-profits like The Bushnell and Ct. Opera as well as smaller business.
W
hether it is an annual report or an in house newsletter, I can come to your location and capture the image which says what you want about your situation. Being able to travel to your location but still maintain a high level of lighting and composition saves time for your employees and your design team.
All images on this site are (c)Copyright Thomas Giroir Photography. None of these images may be used for any purpose without expressed written permission by the owner. For more information please visit the
US Copyright Office
.
This site was designed by
Valefor.com
and is hosted by
Dreamhost
. It is best viewed in TrueColor at 800x600 or 1024x768.