Information: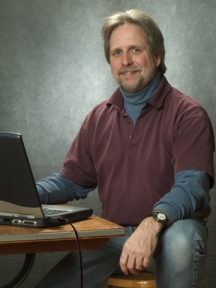 Thomas Giroir
(c) 2023 by Thomas Giroir Photography
I have worked as a photographer from 1983 until the present. After working at the Hartford Courant as a freelancer in 1983, I worked as an assistant to Jack McConnell, a commercial photographer in Wethersfield, CT. In 1985 I ventured into the Hartford market as a freelance photographer.
I have been a member of the American Society of Media Photographers since 1985 and presently serve as secretary of the
Connecticut Chapter
.
I enjoy a mix of clients from both the corporate world and the dance and arts world, including The Bushnell, Cigna Corporation, Trinity College, Hartford Life, St. Joseph's College, Dance Connecticut, Nutmeg Ballet, Massachusetts Youth Ballet, Tyler, Cooper & Alcorn, Day Berry & Howard as well as editorial work with publications such as Internet Week and Information Week.
I service a large number of corporate clients here in the New England area, from law firms, insurance companies and financial institutions to large non-profits like The Bushnell and Ct. Opera as well as smaller business. Whether it is an annual report or an in house newsletter, I can come to your location and capture the image which says what you want about your situation. Being able to travel to your location but still maintain a high level of lighting and composition saves time for your employees and your design team.